Join the Inner Circle
My newsletter reveals secrets of my travels, insights into my teaching, and more! While it's not exactly exclusive (you can just sign up below) I do write things that I don't publish ANYWHERE else. You also get direct access to me to ask for blogs or podcasts about specific topics as well as discounts on various events and kinky products! No risk, unsubscribe at any time.
About Graydancer
The Original Ninja Sex Poodle and Ronin of Love
"Everything should be rooted in passion and connection."
Gray Miller, aka "Graydancer", has been teaching, performing, and advocating for kink and BDSM for over a decade.

His work as a professional writer and web content developer can be found all over the world, including the "Ropecast" - the longest-running kink podcast on the web. Gray's cigar & leather play was featured on "Our America with Lisa Ling" on the Oprah Network. Over 50 of his "GRUE" Open Space events have occurred in five countries.

Gray is passionate about subjects such as rope, power exchange, leather, cigars, consent in the community, performance, and the educational aspects of kink.
BDSM & SEX EDUCATION

Practice & theory for all audiences.

Public Speaking

Keynotes, inspiration, and informatics

MEDIA POLYMATH

Podcaster, writer, interviewer.

EVENT FACILITATOR

Open-Space and Traditional Cons
My Colleagues
These are some of the amazing people I've worked with: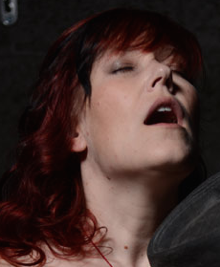 NAIIA
Partner and Co-Presenter
Naiia and I have enjoyed a D/s relationship for over six years. We've developed a curriculum for power exchange, rope, and sex techniques that has been well received by many audiences across the U.S. She also presents solo!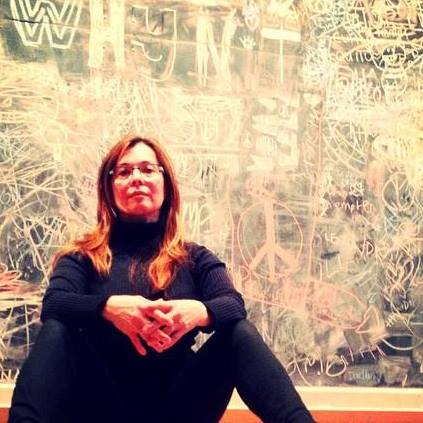 MIDORI
Colleague and Teacher
World-Renowned writer, educator, and artist, I was lucky enough to not only be taught by Midori but also to work with her as part of the Rope Dojo cadre. I have also performed with her and helped her create new media works.
Princess Kali
Owner & Creator of the Kink Academy
Kali brought me onto her team to help build the Kink Academy and it's been an honor. This is the best resource on the web for kink education, and she's a driven and dynamic presenter in her own right.
ROUGHINAMORATO
Presenter and Collaborator
An expert in rough body play and one of the best presenters I've ever met, Rough runs the "Rough Crowd" events in Chicago and around North America. It's been my pleasure to co-present and enjoy his innovative style many times.
KUDOS
Here's what people say about Graydancer
Thank you
...for your amazing class at Fusion. You have brought some excellent ideas and teachings to light that a service provider like me, truly appreciates.
– Cami_Lucida
Super-helpful session…
Homework has been great - she just asked if we can go again tonight!
The difference is the sensual energy you coached into the scene.
HIGHLY EFFECTIVE!
Your teaching style
...is easy and fun, your notes are clear and helpful, and you teach clearly. It was great.
I Particularly Love
...the higher-level yet practical approach to looking at BDSM. (And really, for life.) It was lots of fun and very accessible.
RECENT WRITINGS
Blogs, essays, and words of whimsy
I was provided a free STDCheck 10-test panel by STDCheck (value: $200) in exchange for writing this review of the experience. There was no editorial control or expectations from the company in regards to its content. Stigma. That's really the biggest problem with sexual health these days, in my opinion. More than behavior, more than[…]
Gray launches the first podcast of the year with three things that tops (and anyone else who cares to) should stop doing in 2019. Then he reads a blog post published on http://TantusInc.com about dominance for the changing body. This episode was brought to you courtesy of Twisted Monk http://twistedmonk.graydancer.com and Lee Allure http://facebook.com/SpiralEyeSoap as well as[…]
Previous
Next
Get in touch with Gray
For teaching, open-space events, media consulting or just to say hi!